Q&A with Cerrie Burnell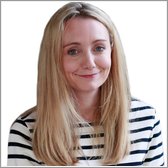 We're so excited that your first picture book, Snowflakes, is published this month. What inspired you to write a picture book?
Many things inspired Snowflakes, I have always lived and breathed stories, but becoming a mum and being surrounded by beautiful picture books motivated me and inspired me to write one where the illustrations (and part of the story) represent a child of dual heritage – like my own daughter.
Were books an important part of your childhood? What were your favourites?
I grew up surrounded by books. Even though I couldn't read until I was eight, due to my dyslexia, my mum was quietly reading away to me all the while. Where the Wild Things Are and The Tiger Who Came To Tea hold fond memories for me and later, Alice in Wonderland.
You worked as a commentator at the Paralympic Games. It was an amazing event to watch, so how did it feel to be part of it?
The Paralympics was brilliant, for more emotional and uplifting than I expected and it was amazing to be part of a global event with such vast diversity.
You're currently touring theatres with your play The Magical Playroom. What can you tell us about that?
My one women theatre show The Magical Playroom is about Liberty Rose, a little girl who dreams of becoming a ballerina like her mama Madeleine. But when Libby is told that to achieve her dream she must learn to use a prosthetic arm she rebels and runs to her favourite playroom, where the toys are as real and vivid as her imagination.
What's next for you Cerrie, any exciting projects you can share with us?
Future projects include my second picture book and collaboration with Laura Ellen Anderson, (out April 2015) which is about a little boy and a mysterious mermaid. I'm also doing Panto this year at the Hazlitt theatre in Maidstone. And a performance project with a fantastic charity called BodyGossip who are fighting to promote positive body image. You can hear me talking about Snowflakes on Monday 28th October on The Wright Stuff.