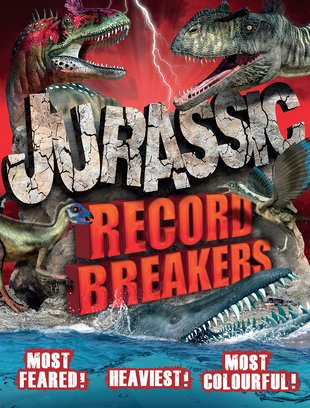 Look inside
Jurassic Record Breakers
Wild facts to feed your Jurassic frenzy. What's faster than a raptor? (You running from one?) Want the true facts behind the tear-your-head-off Jurassic World films? Open up to meet the greatest dino record breakers of all time. How fast was a raptor really? And what was the fiercest dino predator? This book is like the Top Trumps of the Jurassic Age: packed with insanely massive dinos, in-your-face colour artwork, cool profiles, crazy records and fast facts.
A fun and fascinating look at Jurassic dinosaurs
Entertaining record book full of cool comparisons
Colourful profiles, timelines, a glossary and more
Detailed info to satisfy even the most curious kids
#gift-guide-xd-stocking-fillers
#gift-guide-xd-facts
Who's reading this?
We want to read this book