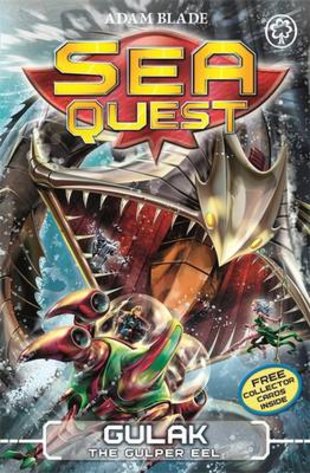 Look inside
Sea Quest Series 6 #24: Gulak the Gulper Eel
The battle for Aquora has reached a terrible climax. Now Max and Lia face a mighty dual foe. Siborg's latest evil Robobeast has joined forces with his slave army. Max and Lia are outnumbered and outgunned. No prizes for guessing what Gulak the Gulper Eel does to his enemies. Even worse, Siborg has the city of Aquora counting down to total destruction. Can our heroes snatch victory from Gulak's jaws?
Fun Stuff
Activities
Here's an action-packed picture of Silda the Electric Eel for you to colour!

Dare you dive in? Download cool Max wallpaper.