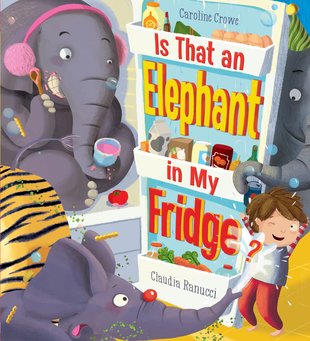 Look inside
Is That an Elephant in My Fridge?
What do you expect to see when you open your fridge? Maybe some juice, or a sandwich. Certainly not an ELEPHANT! What's it doing there? Will it eat all your food? Laugh lots finding out! Fred can't sleep. Mum suggests counting sheep. But sheep are boring. He'd rather count elephants instead! In no time at all, the house is full of elephants – splashing in the bath, doing tricks on the landing and chilling out in the fridge. There's even a marching band on the stairs! Will these noisy jumbos ever pack their trunks?
The perfect bedtime picture book, full of wit and mischief
Really playful and imaginative twist on the bedtime theme
Jolly rhyming text by the author of Pirates in Pyjamas
Bright and beautiful artwork full of funny things to spot
Who's reading this?
We want to read this book