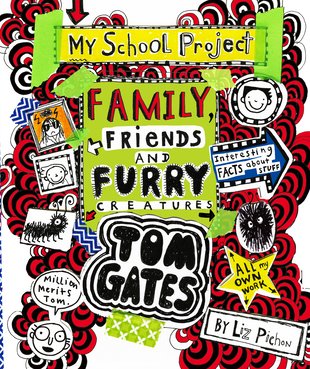 Look inside
Tom Gates #12: Family, Friends and Furry Creatures
Tom's a funny genius. But does it run in the family, or is Tom just a talented oddball? Find out in this nutty book, which includes EXCELLENT activity pages! Mr Fullerman – Tom's grumpy teacher – has set the class a new assignment: making a family tree! Is Tom just a random stroke of genius? Or were his ancestors equally AMAZING? Tom can't wait to find out all about the Gates family, his friends and a furry creature or two! But what is that squeaking sound coming from his shoes…?
The new Tom Gates sensation, with fun activity pages
Follow Tom as he discovers his amazing family tree!
No 1. bestselling series that's won eleven top awards
Liz Pichon was the World Book Day 2017 illustrator
Fun Stuff
Activities
Activity sheets for the 12th book in Liz Pichon's bestselling Tom Gates series!