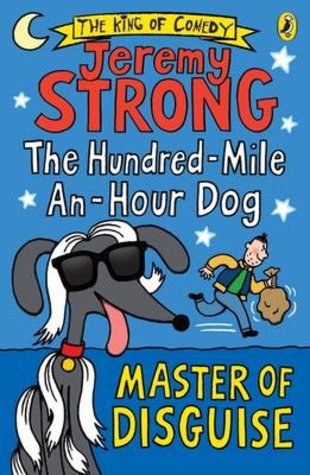 Look inside
The Hundred-Mile-an-Hour Dog: Master of Disguise
Hair extensions. Fur dye. Massive sunglasses. Streaker the dog can run. But can she hide? Hey! Have you seen Streaker lately? No? Look again. Yes, that IS her over there. Yes: that dog looking really silly, with the weirdest fur-do ever. What on earth happened? Well – dog thieves are at work in Trevor's town. Plus, Dad wants to send Streaker away to doggy boot camp. Yikes. So Trevor and Tina are hiding Streaker with a silly disguise. Who would steal a dog that looks this daft?
Written by best-loved comedy king Jeremy Strong
Kids love the silly adventures of this speedy dog
Mid-length fiction which rapidly builds confidence
Streaker's first story won the Children's Book Award
#rr-year4
#dahl-rr
#toppacks-reading-collections
#sum-18-ie
#building-fluency
Fun Stuff
Activities
Speed up your desktop with this brilliant Hundred-Mile-an-Hour Dog wallpaper.
Who's reading this?
We want to read this book