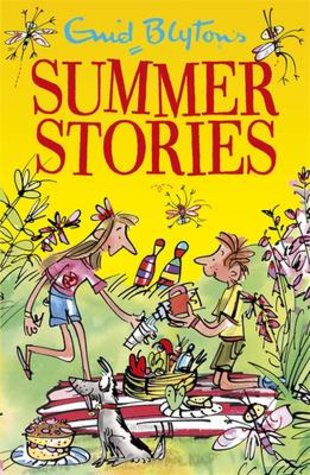 Look inside
Enid Blyton's Summer Stories
No one writes about holidays like Enid Blyton! Beach picnics, clifftop bike rides and magical ice creams. Summer just the way it should be. What do you do in summer? Well – do it even better with Enid Blyton! She's captured the essence of perfect summers for over 70 years. Will you throw coconuts at the summer fair? Yes! Will you slurp lemonade and gobble yummy picnics? Yes! Will you hunt for smugglers' caves on golden beaches? Of course! Don't forget your flip-flops and sunnies!
An entire book of Enid Blyton's classic summer stories
Rare original tales you're unlikely to find elsewhere
Bursting with sunshine, laughter, magic and adventure
Timeless tales that capture the essence of summer bliss
#magicreads-230616
#bookadventure2016-7to9
#dayout-reads2016
#bookadventurers-010716
#enid-blyton-17
Who's reading this?
We want to read this book