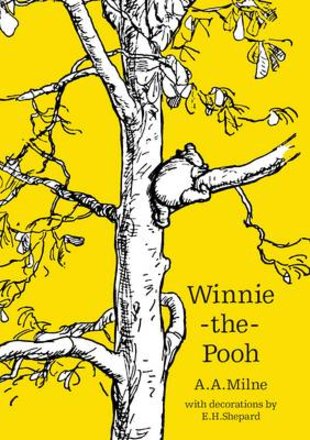 Look inside
Winnie-the-Pooh
As timeless as a summer sky; as cosy as a cream tea. The cuddly classic tale of a bear and his woodland friends. Winnie-the-Pooh is big on cuteness, but small in the smarts department. He's known as 'a bear of very little brain'. But is that fair? Pooh knows how to pick great friends, like Eeyore the donkey and kind little Piglet. He knows how to play great games, like floating Poohsticks in the river. He knows how to have big adventures, such as (nearly) catching a Woozie. Best of all, the whole world loves him even more than he loves honey! Smart!
The first heartwarming classic about Pooh and friends
Beautifully illustrated with E.H. Shephard's drawings
A friendship story full of charm and gentle humour
Pooh's warmth and wisdom delights readers of all ages
Who's reading this?
We want to read this book