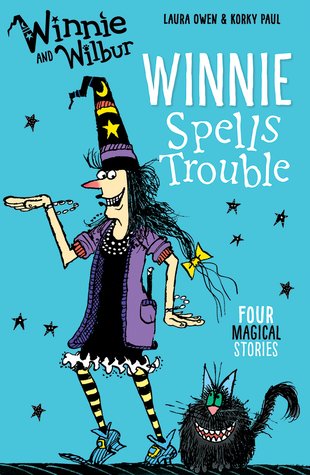 Look inside
Winnie and Wilbur: Winnie Spells Trouble
Four more cheeky stories starring Winnie and Wilbur. Get in trouble the best way: for laughing too loud! Uh-oh: here comes trouble. Oops, we mean, here comes Winnie – our favourite muddled-up witch. (And probably yours too.) Chuckles, great pictures, magical escapes and lots of reading practice: that's what you get in these stories about the funniest witch in the world. Don't miss out.
Easy reader starring a best-loved children's character
Four short stories for children to read alone or share
Perfect for fans of Winnie's bestselling picture books
Exuberant black-and-white artwork by Korky Paul
Fun Stuff
Activities
Here's a funny picture of Winnie the Witch for you to colour in.