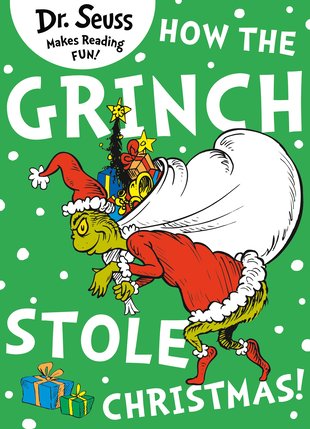 Look inside
How the Grinch Stole Christmas!
Christmas is coming. Are you starting to feel merry – making decorations and bursting into your favourite festive songs? Uh-oh! Be careful. Don't let the grumpy Grinch see you. This misery-guts HATES Christmas, and he'll try to ruin yours! When the Grinch dresses up like a (very ugly) Santa with a sack, he's not delivering presents. He's busy stealing them! But will he wreck your Christmas – or make you laugh out loud? It's easy to steal stuff. It's not so easy to steal FUN…
Genius from Dr Seuss, a global picture book maestro
A Christmassy favourite with bouncy rhythmic rhymes
Hilarious ending where the festive spirit conquers all
Warmhearted message of generosity and friendship
#advent-1216
#christmas-nov16
#0-3years-cgg
#4-7years-12days
#fn-top12
#gift-guide-mini-bestsellers
Who's reading this?
We want to read this book