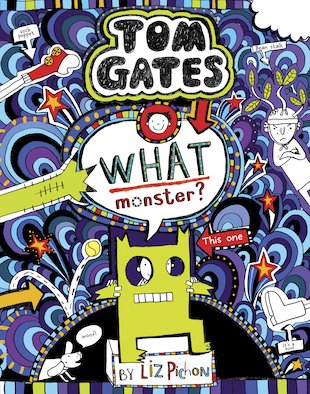 Look inside
Tom Gates #15: What Monster?
What's that? A MONSTER? How has this scary beast escaped into Tom's sort-of-normal world? Is it one of his doodles? Is it Delia on the rampage? Or is it Mr Fullerman at full moon? All will be revealed in this book. According to Tom, it contains: MONSTERS – MYSTERY – A MUSIC FESTIVAL – MISSING STUFF. Oh, and also a very strict supply teacher who is every kid's nightmare. Is that the monster? But you're not scared of monsters, are you? So don't let it put you off!
A must-have hardback from Tom's blockbusting series
An extravaganza of doodles, jokes and cheeky silliness
Tom's first book won the 2011 Roald Dahl Funny Prize
Hugely popular series with over 4 million copies sold
Who's reading this?
We want to read this book