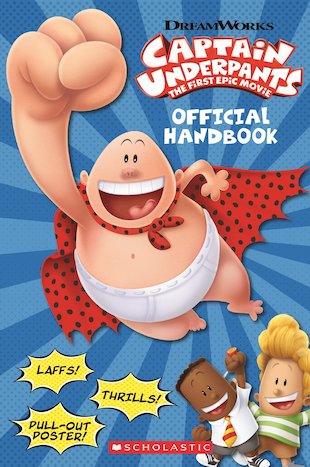 Look inside
Captain Underpants: The First Epic Movie Official Handbook
Lots of kids have a talent for trouble. But George and Harold also have a talent for drawing funny cartoons! When their daft cartoon strip comes to life and turns into Captain Underpants, a super-silly legend is born! And now heroic waistband warrior Captain Underpants is hitting the big screen to defend truth, justice and all things pre-shrunk and cottony. So YOU need this cool movie handbook – your official guide to George, Harold, the Captain, Mr Krupp, Professor Poopypants, The Turbo Toilet 2000 and everything else. Tee hee hee!
The brilliant movie handbook to the epic new film
Official guide with full-colour art and a cool poster
Meet all the heroes and villains in fantastic profiles
Bestselling series with over 50 million copies in print
#screen-gaming-17
#gift-guide-xd-film-tv
#film-tv-november-17
Fun Stuff
Who's reading this?
We want to read this book