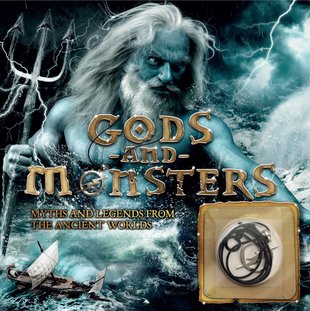 Look inside
Gods and Monsters
Mighty gods, great heroes, mortal peril. They're all right here. Fill up on thrills. Think the past is dead and gone? Wrong! The ancient world comes back to wild and deadly life in this lavish book of discovery. Jawdropping CGI images show you heroic deeds and mythic battles in scenes so utterly real you'll feel like you're inside them. Monsters! Battles! Angry gods! Giants and dwarfs! Minotaurs and dragons! At last: your favourite legends are coming to life. Just don't blame us if it gets scary.
A sumptuous visual and factual guide to great myths
Includes an incredible

FREE

lightning bolt necklace!
Illustrated with awe-inspiring full-page

CGI

scenes
Key myths from Greek, Egyptian and Norse traditions