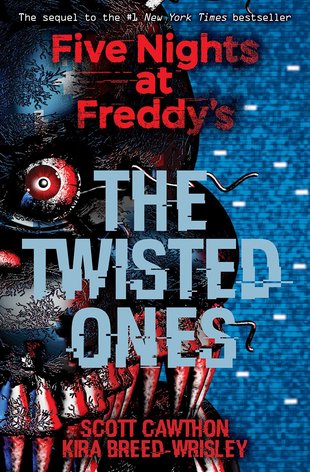 Look inside
Five Nights at Freddy's #2: The Twisted Ones
Order pizza at Freddy's – get death delivered! A feast of fear based on the smash-hit video game. A year ago, a nightmare came to life at Freddy Fazbear's Pizza, the restaurant that Charlie's father once owned. A masked murderer went on the rampage, flanked by four evil animatronic puppets. How will Charlie ever forget that terrible night? Then dead bodies start turning up near Charlie's school; bodies with horribly familiar wounds. What if her ordeal – and her father's freaky creations – aren't in the past, after all?
Addictive horror based on the blockbusting video game
The sequel to Five Nights at Freddy's: The Silver Eyes
New York Times bestseller co-written by Scott Cawthon
A must for fans: terrifying, atmospheric and fast-paced
This book contains mature content more suitable for older readers.