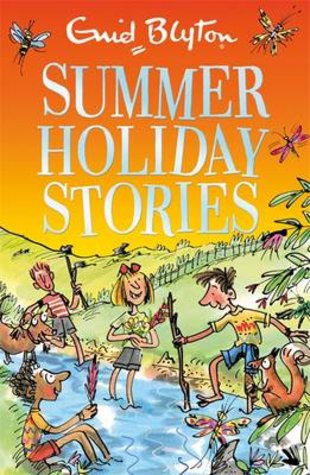 Look inside
Enid Blyton Summer Holiday Stories
No one writes about summer like Enid Blyton. (If you love her books, you'll already know that.) Camping trips, clifftop bike rides and big adventures: they're exactly her style. And ours! So three cheers for an entire book of summery stories all about holidays – perfect for enjoying on the beach or out of doors. School's out! Time to go on a picnic in the woods, explore smugglars' caves or ride on a magical plane. Who even has time to write postcards…?
27 magical Blyton stories all about summer holidays
The perfect inspiration to read and explore outdoors
Bursting with sunshine, laughter, magic and adventure
Timeless tales that capture the essence of summer fun
Who's reading this?
We want to read this book