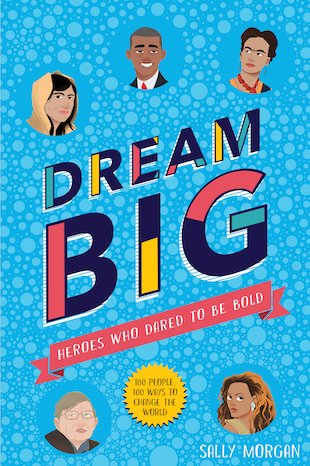 Look inside
Dream Big: Heroes Who Dared to Be Bold (100 people - 100 ways to change the world)
Be fierce! Be brave! Be bold! This book is your rallying cry. 100 people. 100 ways to change the world. The question is – how are you going to change it? Leave your fear at the door and take inspiration from 100 people who stood up, spoke up and transformed lives. There's gun control activist Emma Gonzalez – barely out of her teens, making the world listen. There's British boxer Nicola Adams, fighting to be the best. Or how about model Adwo Aboah: not just a face but a powerful voice for justice? Read their stories. Then start creating yours.
A powerful, uplifting look at 100 game-changing heroes
People of all ages, making life better all over the world
Short profiles with key points and striking colour artwork
Action points inspire you to make your dreams come true
Who's reading this?
We want to read this book