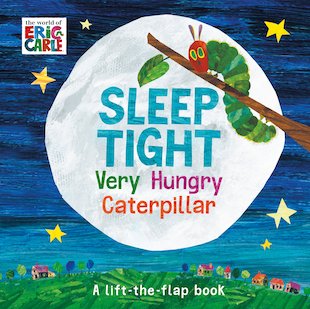 Look inside
Sleep Tight, Very Hungry Caterpillar
What does the Hungry Caterpillar do after a busy day of eating? Zzzz… he curls up and sleeps off all his food! But where does your wriggly friend go to snooze? Find out in this bedtime flip-flap adventure! It's full of cuddly animals settling down to sleep. Flip the flaps to have a peek at them all! Where are their beds, nests and dens? And who is that hiding on the very last page? Could it be your favourite caterpillar…?
A charming lift-the-flap bedtime tale for little ones
Helps children learn where different animals sleep
A soothing way to help children wind down for bed
The Very Hungry Caterpillar is an all-time favourite
Who's reading this?
We want to read this book