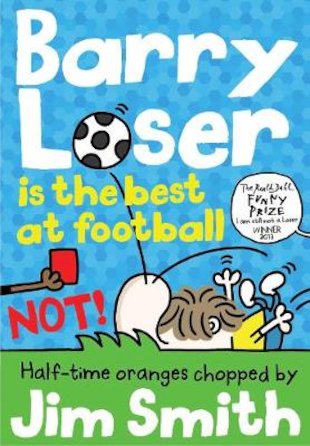 Look inside
Barry Loser #10: Barry Loser is the Best at Football NOT!
World Cup Fever is officially here, and everyone's gone totally football crazy! It's the perfect time to pick a dream team for the school footie cup. Barry can't wait to show off his ball skills. Trouble is, he's so completeerly rubbish he gets thrown off the Mogden Maniacs team. Tee hee! Hmm: now what? You can't keep Barry Loser down for long. And it turns out that his best buddy Bunky is a super striker. All Bunky needs is a manager – yup, Barry – to seal his football fame. But when Bunky starts getting a bit too into himself, can Barry help him keep his feet on the ground long enough to bag victory in the cup final?
More hilarious antics with have-a-go hero Barry
Cool football theme to tie in with the World Cup
From a series that's won the Roald Dahl Funny Prize
Jim Smith also won a 2017 Scholastic Lollies Award
#world-cup-2018
Who's reading this?
We want to read this book