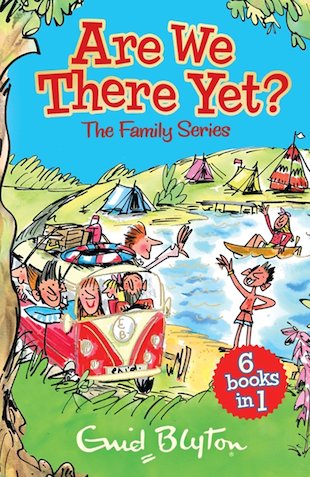 Look inside
Are We There Yet?
Summer holiday fun from the wonderful Enid Blyton. Caravan trips, pirate coves and big adventures – all in time for tea! We've said it before: no one writes about holidays like Enid Blyton. Not that it's much of a secret. Millions of lucky readers agree! Well, in this book you get nothing but sunny summer adventures. Who even needs a real holiday? Join three kids – Mike, Belinda and Ann – as they explore pirate coves, navigate down a canal in a houseboat and sail the high seas. Plus, there are heaps of adventures to have in their little family caravan. And whatever time it is, it's probably time for tea!
An entire book of fun-filled Enid Blyton summer stories
Travels from the British seaside all the way to New York
Bursting with sunshine, laughter, magic and adventure
Timeless tales that capture the essence of summer bliss
Who's reading this?
We want to read this book