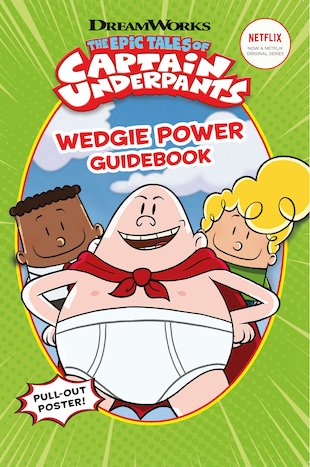 Look inside
The Epic Tales of Captain Underpants: Wedgie Power Guidebook (Official TV Handbook)
It's official: the Captain is taking over the world, from your bookshelf to the cinema screen – and now Netflix TV as well! It's lucky he's a good guy, not a super-evil villain. (Phew.) But don't relax just yet – the super-evil baddies are out there too! Catch up with the latest from the Captain's world in this cool new handbook, which brings you the lowdown on his TV show. Oh, and did we mention that it comes with a rather nifty poster? It's a wedgie bonanza! Hold onto your underwear!
The official guide to the Captain Underpants TV show
The perfect companion to the exciting new Netflix series
Bursting with facts, laughs, colour art and a cool poster
Bestselling series with over 50 million copies in print
Fun Stuff
Who's reading this?
We want to read this book