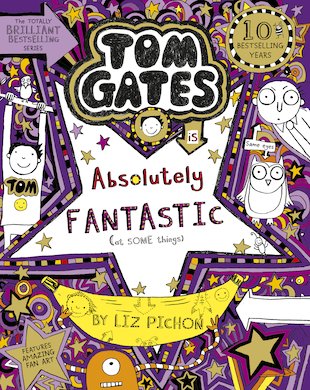 Look inside
Tom Gates #5: Tom Gates is Absolutely Fantastic (at some things)
Now in with new colour-in spines! Exciting news is afoot at Oakfield School! Mr Fullerman has announced that Class 5F are going on an 'Activity Break'. With all sorts of chaos on the cards, it should be BIG fun – as long as Tom doesn't have to dorm with measly Marcus Meldrew! Delia is already threatening to wreck Tom's room while he's away and paint it in silly colours. But he's hoping to return to a nicer surprise – the new pet that Mum and Dad are talking about. Will Tom finally get the pet he's always longed for? Come along for the ride on Class 5F's school trip in a bonkers book of jokes, doodles and drawings. Hey, who says books have to be boring?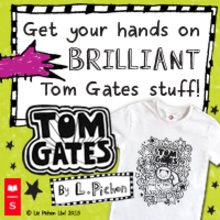 #reading-lists-9
#tomgates-jan19
#tom-gates-paperback
Fun Stuff
Activities
Tom's band is called Dogzombies. Can you think of some other names for a band?

Have you discovered the brilliant world of Tom Gates?
Who's reading this?
We want to read this book