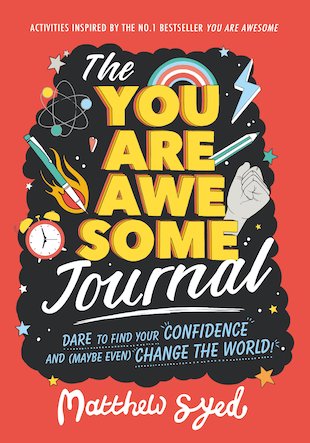 Look inside
The You Are Awesome Journal
The ultimate release-your-power toolkit! Do you ever wish you could be that little bit more awesome? Well, the good news is – you already are! You really CAN do (almost) anything: supercharge your maths, try out for the team, or even walk on Mars. The secret is having the right mindset. But how will you find it? Well, that's exactly what top performance expert Matthew Syed will help you do in this cool interactive book. He brings you expert life hacks, challenges, activities, starting points and tips. You do the rest! Dream big – and then make those dreams happen!
A brilliant toolkit to build confidence and achievement
Follows on from the mighty bestseller You Are Awesome
Matthew Syed is a performance expert, author and speaker
He is also a former England number one table tennis player
Praise for You Are Awesome:
"Great book for young children about determination, resilience, self-confidence." Phil Neville, former England footballer
"How inspiring it is to know that there's a path to awesomeness and that anyone – absolutely anyone – can go down that path." Professor Carol Dweck
#books-to-empower
Who's reading this?
We want to read this book