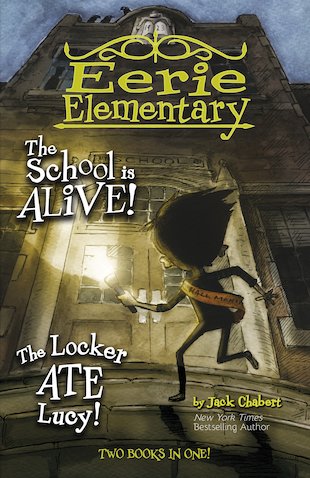 Look inside
Eerie Elementary #1: Eerie Elementary 2-in-1: The School is Alive! and The Locker Ate Lucy!
Be very scared. This school is evil. It's hungry for new blood. Dare you enrol? Some kids think school is dead boring. But Sam Graves knows that his new school is terrifyingly alive. Black crows perch on the roof. Leaves rustle like ghosts in the playground. The whole place sends chills down Sam's spine. Then he learns the terrible truth about Eerie Elementary. Can Sam fight back – and rescue his classmates too?
A spine-tingling 2-in-1 from a hugely popular series
Brilliantly spooky fun to get young readers engaged
Features a spooky typeface and creepy illustrations
A young chapter book to build reading confidence
Fast-paced, accessible and superbly entertaining
Who's reading this?
We want to read this book