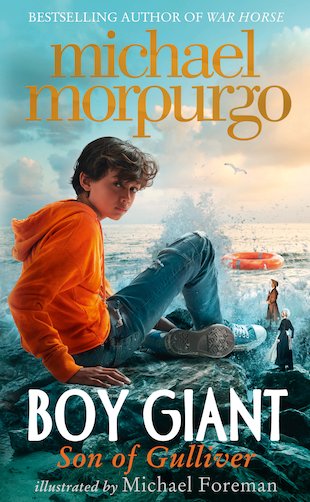 Look inside
Boy Giant
New from a giant of fiction – in a special early paperback! A vivid tale of a castaway Afghan refugee child, inspired by Gulliver's Travels. War has forced Omar and his mother to leave their home in Afghanistan and sail across the sea to Europe. But when their boat sinks in a storm, is this the end of Omar's story? No – it's just the beginning. He is washed up on an island; an island full of teeny-tiny, kind-hearted people. The Lilliputians treat Omar as one of their own. Should he stay with them, or set out to sea again to find his family in Britain?
Exclusive early paperback for Scholastic customers
A tale of rescue and refuge inspired by Gulliver's Travels
By the author of War Horse at the height of his powers
A dazzling new story of hope and high-seas adventure
A timely reminder of the good that small people can do
Who's reading this?
We want to read this book