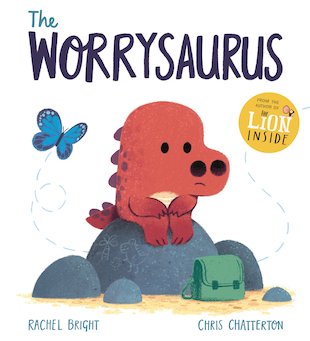 Look inside
The Worrysaurus
Always saying 'what if'? Overcome your fears with this anxious little dino. It's a beautiful day, and Worrysaurus has planned a special picnic. But it's not long before a familiar small butterfly of worry starts fluttering in his tummy. What if he hasn't brought enough to eat? What if he gets lost in the jungle? What if he trips and falls? What if it rains? Poor Worrysaurus! Can our cuddly hero find a way to chase away his fears and have fun?
A reassuring delight by the author of The Lion Inside
A truly adorable book full of incredibly cute pictures
Helps little ones let go of fears and live in the moment
Explores topics of anxiety and mindfulness in a fun way
Has gentle rhyming text and plenty of discussion points
Who's reading this?
We want to read this book