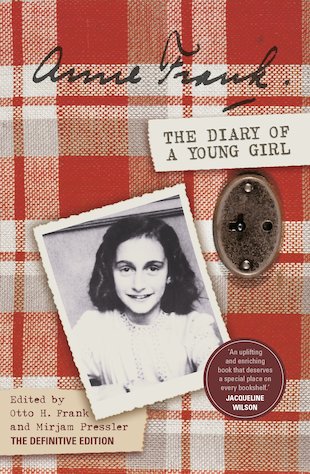 Look inside
Anne Frank: The Diary of a Young Girl
Anne Frank: a teenage girl forced into hiding – caught at the centre of the Nazi terror, and finally sent to her death. This remarkable eyewitness account describes the horror of the Nazi occupation through the eyes of a girl who was actually there. It tells how Anne and her Jewish family dodged the Nazis for two years by hiding in a secret attic in Amsterdam. Anne was doomed not to survive the war. Her family were betrayed to the Nazi soldiers, and she later died in the Bergen-Belsen concentration camp. But until her capture, she wrote regularly in this diary, which remains one of the most important books of the 20th century. Written in that hidden attic, Anne's diary is a remarkable story of hope and courage, and of the life one girl lived at the epicentre of world history.
#top-100-201718-11
#top100age11plus
#top100-all
#top100-all1718
#top100age11to13plus
#international-day-of-the-girl-2017
#summer-18
#sum-18
#poppy-field-reading-list
Who's reading this?
We want to read this book