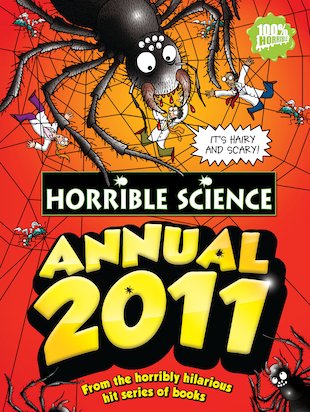 Look inside
Horrible Science: Annual 2011
Science with a squishy twist for every day of the year. Be warned: the brand new Horrible Science Annual is only for the brave! Dear Reader – welcome to your Horrible Science Annual 2011. And what a sizzling, blistering, buzzing and revolting bundle of scientific shocks it is! Inside you'll find disgusting diseases, terrifying treatments, stinking insects, really ugly fish, and many truly gory, gross and gruesome experiments. WARNING: this book contains many things that WILL disgust and amaze you, plus oodles and oodles of undeniably foul FUN!
Fun Stuff
Activities
Slimy Horrible Science wallpaper for you to download!

Download this cool Horrible Science wallpaper for your PC.

Can you find all the words in this African puzzle?
Who's reading this?