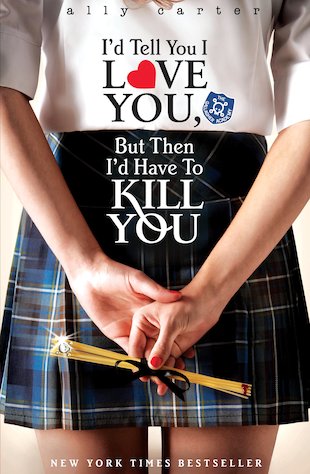 Look inside
Gallagher Girls: I'd Tell You That I Love You, But Then I'd Have to Kill You
Gallagher Academy might claim to be a school for geniuses – but it's really a school for spies. Elite pupil Cammie Morgan is fluent in fourteen languages and capable of killing a man in seven different ways (three of which involve a piece of uncooked spaghetti). But there's one thing the Gallagher Academy hasn't prepared her for: falling for an ordinary boy who thinks she's an ordinary girl! Sure, she can tap his phone, hack into his computer, and track him through a mall without his ever being the wiser. But can Cammie have a normal relationship with a boy who can never know the truth about her?
"If ever there were a new series chock full of characters to make Harry, Ron, Hermione et al look like wimps, then this is it." The Bookbag
"A great guilty pleasure… Go out, grab a copy, step out of your reality bubble and enjoy!" Teen Today
Fun Stuff
Activities
Download a free original crossover story by Ally Carter. Heist Society meets Gallagher Girls!

Download free Gallagher Girls wallpaper.
Who's reading this?
We want to read this book