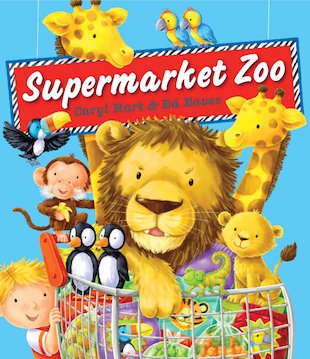 Look inside
Supermarket Zoo
As far as Albie's concerned, going shopping with Mum is the most boring thing in the world. But this particular trip to the supermarket opens up a whole new world of fun! It's not just any old shopping trip. They're browsing the aisles of the supermarket zoo, where the shelves are stacked with creatures of every description! With a whole trolley-full of animals on his list, Albie will never find shopping dull again… Full of humour and invention, this story will thrill children who love shopping, while winning over those who aren't quite so keen! Go wild at the supermarket zoo – and decide which animal you most want to buy!
Fun Stuff
Activities
Can you find the 12 words from the Albie books in the grid?

Colour in this cheeky monkey mask, then ask an adult to help cut it out.

Can you spot all the animals on the shopping list? Tick them off as you go!