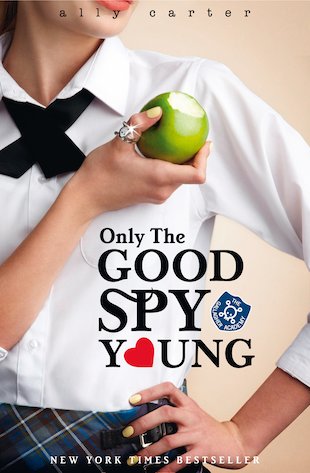 Look inside
Gallagher Girls: Only the Good Spy Young
"I thought I was prepared for most scary situations. I've been almost kidnapped twice, fake kidnapped once, targeted by one terrorist organization and two very cute boys. But this moment was truly terrifying…"
They may call her 'The Chameleon', but Cammie knows that even she can't hide from danger. But when she unmasks one of her closest allies as a rogue double-agent, Cammie must question her trust in her classmates, her teachers – and, most of all, her own heart. What will be left for Cammie, and for the secret sisterhood of the Gallagher Girls? More gripping intrigue from the elite undercover world of the Gallagher Academy!
"This book is absolutely incredible." Teen Titles
"A great guilty pleasure… Step out of your reality bubble and enjoy!" Teen Today
Fun Stuff
Activities
Download a free original crossover story by Ally Carter. Heist Society meets Gallagher Girls!

Download free Gallagher Girls wallpaper.
Who's reading this?