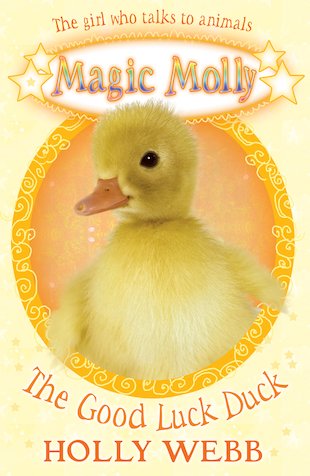 Look inside
Magic Molly #6: The Good Luck Duck
Molly has a magical way with animals – she can talk to them! And on an Easter egg hunt, she finds a very special duck. Molly's seen plenty of magic, but he's the most enchanting thing ever. The Good Luck Duck isn't just lucky himself. He has the power to spread his luck to other people, too!
A magical animal story by the bestselling Holly Webb
Holly is an undisputed star of young animal fiction
Very simple and beautifully illustrated short novel
Great for building enthusiasm and reading stamina
#easter-17
Who's reading this?
We want to read this book