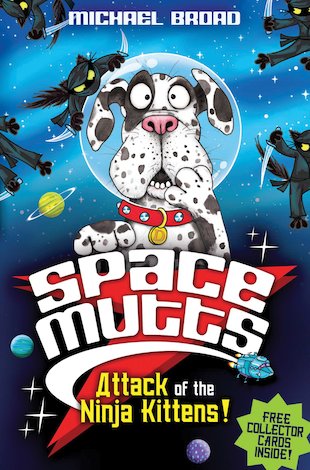 Look inside
Spacemutts: Attack of the Ninja Kittens!
Did you know that there are aliens living among us? You might have seen them around. They've got fur, claws, whiskers and a fondness for mice… That's right: CATS! An alien army of mean old moggies is hell-bent on world domination. But don't worry – Earth's not going to give up without a fight. This little blue planet happens to have the best interplanetary canine defence force in the universe: the Spacemutts! And now the Mutts have a new recruit – Duke, a shy Great Dane. But in their eagerness to overpower the evil Lady Fluffkins, the Mutts race into a trap. With their spaceship invaded by an army of ninja kittens, only a dog as huge as Duke can save the day!
Includes FREE collector cards.
Who's reading this?
We want to read this book