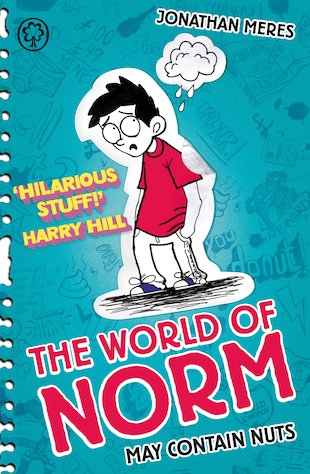 Look inside
The World of Norm #1: May Contain Nuts
Norman knew it was going to be one of those days when he woke up and found himself about to pee in his dad's wardrobe.
Nothing is ever fair in Norm's world – and since his family moved house, things are even worse than usual. Why on earth did they have to move, anyway? In their old place, he never tried to pee in anything but a toilet! And when Norm is in bed, he's kept awake by his dad snoring like a constipated rhinoceros. Will he ever get used to their rubbish new house, where you can hear every tiny noise through the flimsy walls? Will he stop being pestered by his annoying little brothers? Will life ever get less unfair for Norm? Packed with hilarious cartoons, this is a laugh-out-loud new series for any fan of the Wimpy Kid!
"Hilarious stuff from one of my comic heroes!" Harry Hill
Who's reading this?
We want to read this book