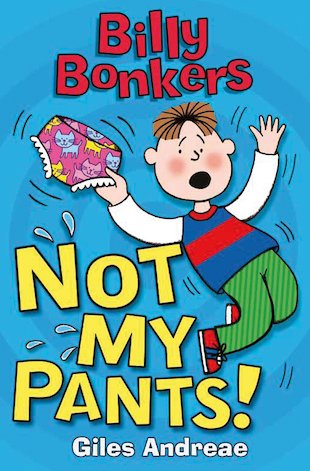 Look inside
Billy Bonkers: Not My Pants!
Just like a superhero, bouncy Billy Bonkers can make anything happen! Who else would wear turbo-charged trousers at sports day, or trampoline all the way into space? But now, there's something Billy doesn't want you to know. Come closer… I'll whisper it! He has to wear his sister's frilly knickers! And whether Billy is flying round a go-kart track, chasing a very smelly dog or finding some priceless hidden treasure, he keeps having to explain: "THEY'RE NOT MY PANTS!" Three zany stories bursting with madness and mayhem – a pure energy rush!
"It takes a certain amount of panache to carry off great community-saving exploits while wearing one's sister's frilly underpants… Kids will belly-laugh." Guardian
"For up-to-date fiction, Giles Andreae's Billy Bonkers is a real laugh." The Independent
Who's reading this?
We want to read this book