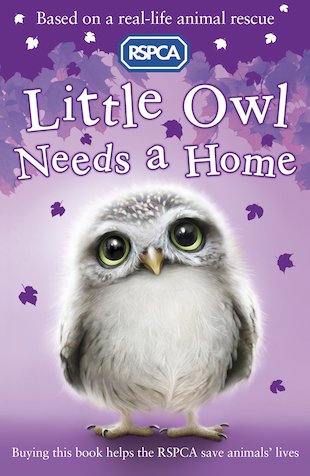 Look inside
RSPCA #5: Little Owl Needs a Home
Help to save real animals as you thrill at this sweet story about a nest of threatened birds. It's the perfect read for animal-lovers, based on an actual RSPCA animal rescue.
When Josh stumbles across a nest of baby owls in a derelict building, he is worried. There's no sign of the parent owls, and the babies are getting hungry and cold! Josh and his mother call the RSPCA, who say that the owlets must be moved to a safe nest if they are to survive. Can Josh find the perfect home for his adorable new friends?
This official RSPCA series book raises funds with every book sold, helping to save animals' lives.
Fun Stuff
Activities
Love reading about animals? Here are our top tips of old favourites and the best new titles.

Find out all about the fantastic new RSPCA fiction series, plus animal facts and behind-the-scenes extras.