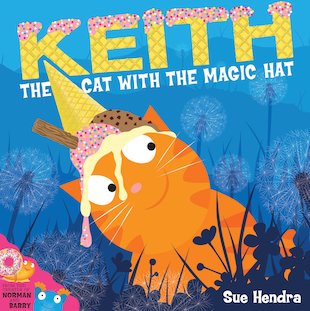 Look inside
Keith the Cat With the Magic Hat
Keith isn't your average cat. He's a cat with magical powers – or, at least, with a magic hat. All the other cats are amazed when he makes objects move without touching them, and conjures rabbits out of the ground. But then – disaster! Keith loses his hat! What will he do now? Maybe he'll find out that magic is still possible, with or without a snazzy hat!
A quirky, feelgood delight by a top creative team
Beautifully bright artwork and an endearing hero
Heartwarming message of friendship and self-belief
Sue and Paul are the bestselling creators of Supertato
#snowball-reading-list
Fun Stuff
Activities
Make a cone hat just like Keith!

There are five differences between these two pictures of Keith and his friends. Can you spot them all?

Can you find all the Barry, Norman, Keith and No-Bot words in this puzzle?