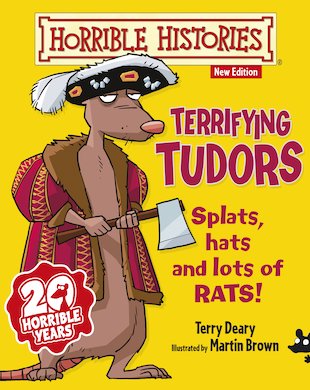 Look inside
Horrible Histories: Terrifying Tudors
Do you like your history horrifying? Then the terrifying Tudors will tantalise you! Shudder at the mad Tudor monarchs and their suffering subjects, who were always losing their heads. Discover what Tudors did in the good times and the gory times, from their great goose fairs and foul festivals to the terrible tricks of their ruthless royals. It's history with even more nasty bits left in!
Celebrating 20 years of the classic series, this anniversary edition is fatter and funnier than ever. A chunkier format with less text and more space for pictures gives new initiates a first taste of laughter, blood and gore!
#horriblehistories-shopall
Who's reading this?
We want to read this book