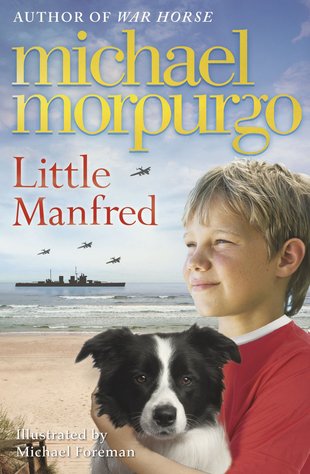 Look inside
Little Manfred
In the Imperial War Museum is a carved wooden Dachshund, made by a German prisoner of war. This is the incredible story of how it got there…
When the battleship Bismarck sinks in 1941, young sailor Walter is one of the only German survivors. He is taken aboard a British ship as a prisoner of war, and sent to live with a host family in England. Now Walter must adapt to a new way of life in the heart of an enemy country. Gradually, though, he finds a firm friend in ten-year-old Grace, the family's daughter. When the time finally comes for Walter to go back to Germany, he leaves Grace a carved wooden dog to remember him by. The question is – will Walter and Grace ever meet again? In 1966, when the World Cup comes to Britain, their chance may have come… Illustrated by Michael Foreman, this heart-lifting story explores the power of friendship and the futility of war.
"[Morpurgo] really is a master at this sort of thing; not a word is wasted." The Telegraph
"This is a very touching, absorbing story vividly bringing events to life." Primary Times
Who's reading this?
We want to read this book