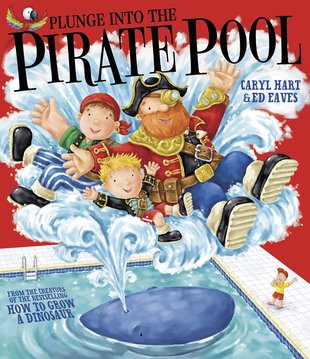 Look inside
Plunge into the Pirate Pool
Albie is cold and tired and he doesn't much fancy a swim. But when he dives into the local swimming pool, he's amazed to find himself swallowed up by a shark-shaped submarine! There will be no swimming lessons for him today, because he's sploshed into a swashbuckling pirate pool! Join Albie on a treasure hunt through treacherous waters, as he makes daring pirate friends and has his bravery tested. Scary creatures lurk within the pirate pool – but with the help of his new playmates, Albie suddenly feels ready to face any challenge. Splashing around in the pool has never been so much fun!
Fun Stuff
Activities
Can you find the 12 words from the Albie books in the grid?

Help Albie navigate his way through the maze to find the pirate's treasure!

Can you find the ten baby octopuses hiding in this picture?
Who's reading this?