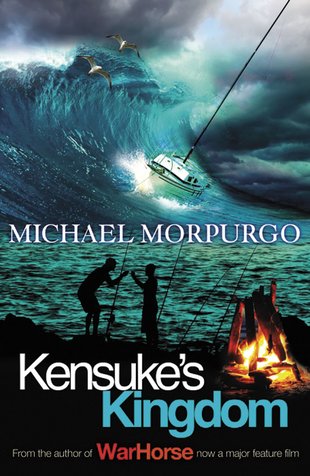 Look inside
Kensuke's Kingdom
Morpurgo has never topped this sensational Red House Book Award winner about a young desert island castaway. A shipwreck for your heart. When Michael is washed up on a remote Pacific island during a huge storm, he curls up and waits to die. But when he wakes, there is fresh fruit beside him. He is not alone… This is a gripping castaway adventure in the grand tradition of Robinson Crusoe. But it's more than that too: a stirring look at the legacy of the Second World War. Action, mystery, heartbreak, hope: truly a book that has it all.
"A dazzling adventure." The Times
#reading-lists-9
Fun Stuff
Activities
What to read next if you love his stories of animals, adventure and war.

See if you can find these words from your favourite stories in the grid.

Can you guess which Michael Morpurgo book these clues and quotes are from?

Can you re-arrange these words to discover more fantastic Michael Morpurgo book titles?
Who's reading this?