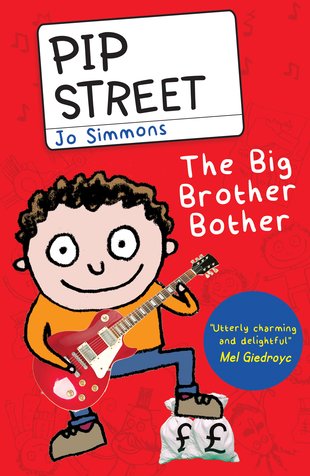 Look inside
Pip Street #4: The Big Brother Bother
Dafter than Mr Gum. Nutty antics, cartoons, giggles and broken mobility scooters. Plus funny pictures and bonus activity pages. What's not to like? Welcome to Pip Street. It's an ordinary place where rather weird things happen. But now a not-so-good type of weird thing has happened. Richard Keiths' mobility scooter has fallen to bits. Bobby Cobbler is worried. Without the cash to fix it, his buddy might have to leave Pip Street. Unless Bobby and fizzy Imelda can lend a hand. Or do we mean two legs?
Fun Stuff
Activities
Here's a pic of Bobby and Conkers for you to colour.

Can you help Bobby find Conkers?
Who's reading this?