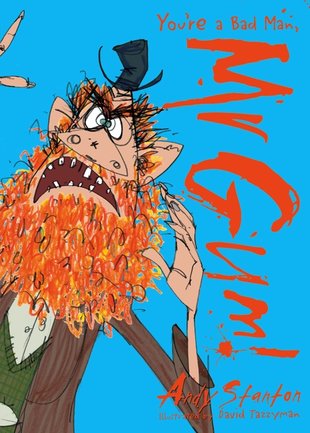 Look inside
You're a Bad Man, Mr Gum!
The baddest man since Mr Twit, with the beard to match. You just love to hate him. It's the book that changed, well, books. No villain has ever been yuckier. No catchphrases have ever been funnier. Shabba me whiskers: it's true! Meet Mr Gum: a totally nasty old man. He's absolutely grimsters. Luckily, this book is not only about him. There's also a little girl called Polly, an evil butcher, heroes and sweets. Plus Jake the dog, who must be saved from terrible evil. And finally, dear reader, there's YOU. Who must laugh very loud, at any cost.
First in a top series that's won the Red House Award
Wacky fun in the vein of Roald Dahl and Quentin Blake
Hilarious fun packed with twists, turns and zany artwork
"An irresistible, laughter-inducing romp" – Sunday Times
#reading-lists-7
#top100-092016
#top100-ages7to9
#rr-year4
#dahl-rr
#top-100-201718-primary
#top-100-201718-79
#top100age7to9
#top100-all
#top100-all1718
#top100age7to11
#top100-reading-collections
#sum-18-ie
Fun Stuff
Activities
Download the Mr Gum Card Tournament, complete with character cards with ratings for hairiness, intelligence, stink factor and more!

Download this funny Mr Gum wallpaper for your computer!