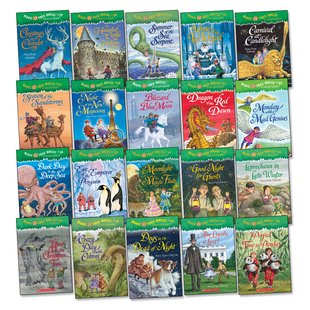 Look inside
The Magic Tree House: Merlin Missions Pack x 20
Jack and Annie have become Master Librarians of the Magic Tree House. But the magic isn't over – not by a long shot! Merlin, the legendary wizard of Camelot, has set them a new quest to find the secret of greatness. What could it be? The path to happiness, the ability to use magic wisely – in each step of the quest, the children will have something major to find. Plus, they'll time-travel through history, from Camelot to medieval Japan. Want to join in? Come along!
Fabulous young fantasy from a bestselling series
Historical time-travel quests with a magical twist
Packed with exciting true facts to explore further
Over 130 million Magic Tree House books sold
Who's reading this?
We want to read this book