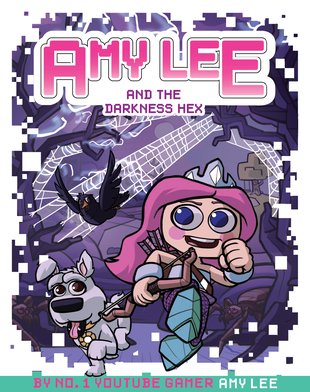 Look inside
Amy Lee #1: Amy Lee and the Darkness Hex
Welcome to Amy's fluffy rainbow world of love, light and super-pretty gaming. But hang on! Something is terribly wrong in the Land of Love. It's being attacked by forces of darkness! First a strange purple cloud appears on the horizon. Soon after, Amy realises that all the trees in the forest are dying. Who – or what – is trying to destroy Amy's magical kingdom? You'll have to read this illustrated novel to find out. Living it is loving it!
The first fabulous novel from Amy Lee's magical world
From YouTube Minecraft gaming superstar AmyLee33
High-adventure quest to make you laugh, gasp and thrill
Amy's Land of Love comes alive in this illustrated story
#games-films-wbd
#film-tv-march17
#screen-gaming-17
Who's reading this?
We want to read this book