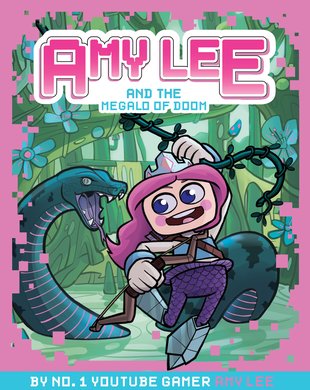 Look inside
Amy Lee #2: Amy Lee and the Megalo of Doom
After saving her kingdom from the Darkness Hex, Amy Lee has been left with loads of questions. Who are her parents? Why can't she remember her past? How does magic work? And who is the funny man who keeps appearing outside? All the answers point to one thing: the Land of Love is under threat again. And this time, Amy and her friends can't save it all on their own. They're going to need help … from the last person they'd ever want to ask!
The gripping second novel by gaming legend Amy Lee
Highly illustrated, easy to read and full of adventure!
Full of incredible new info about Amy's Land of Love
Amy's YouTube channel has over a million subscribers
#screen-gaming-17
Who's reading this?
We want to read this book