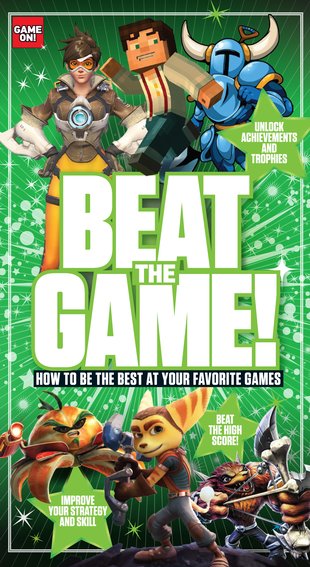 Look inside
Beat the Game!
Must-know tricks, tips and shortcuts for all the top games! Who said it's cheating? Seriously: real gamers know that smart gameplay means doing whatever it takes to beat the game. So the question for you is, do you want to be a winner – or the nice-guy loser, licking your battle wounds? Well, if you'd rather beat the game than get beaten, you need this book. All the codes and tricks you need to ace ALL the biggest games – with tips from top gamers, and clear instructions in handy screenshots. Goodbye, respawn. Hello, triumph.
A brilliant all-in-one guide to the top games of 2017
The only book you need to beat your favourite games
Unique challenges to put your gaming skills to the test
Expert tricks, screenshots and step-by-step guides
#games-films-wbd
#film-tv-march17
Who's reading this?
We want to read this book