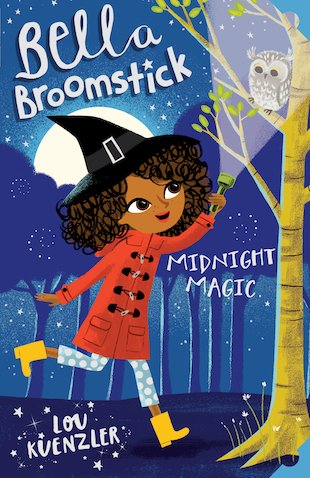 Look inside
Bella Broomstick #5: Midnight Magic
Bella is off camping! And when a tiny owl needs help, she gets caught up in a hootiful quest… Who needs magic to have an awesome time? Since Bella went to live in Person World, she's been as happy as a bee in honey. And now she's going on holiday. Bella + camping = ADVENTURE! Who even needs magic or spells? But when Bella helps a new friend, a tiny owl called Little Woo, it looks as if she might need a few spells after all. How else will she make it to the Magic Realm and face down Aunt Hemlock, the wickedest witch of all?
Fifth in this funny series about little witch Bella
A perfect blend of action, humour, friendship and magic
By the author of Shrinking Violet and Princess DisGrace
Mid-length reading with plenty of adorable pictures
Who's reading this?
We want to read this book