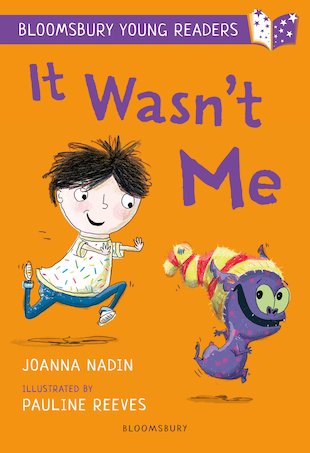 Look inside
Bloomsbury Young Readers: It Wasn't Me
Hurray! Bloomsbury's lovely new series of early readers won't leave you feeling short-changed as you make the crucial step up from picture books. Laughter, colour, adventure: they have all the things that great picture books have. But this time, you'll be reading them all by yourself! If a microwave explodes or there are bubbles all over the bathroom floor, it's probably because of Alfie. But Alfie swears that it's not him – it's Dave, a gremlin who lives in his sock drawer. Then one day, Dave really appears and wreaks havoc all over the house. How will Alfie stop him?
A lively, colourful first book for beginner readers
Hilarious text by bestselling author Joanna Nadin
Features quirky characters and irresistible artwork
Perfect for home practice or guided reading in schools
Book Band: Lime.