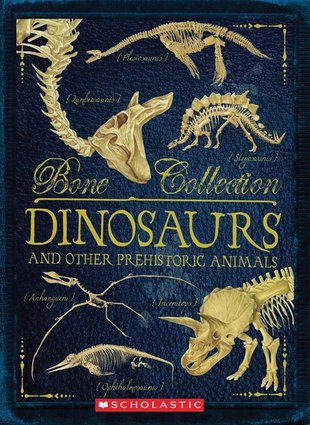 Look inside
Bone Collection: Dinosaurs and Other Prehistoric Animals
Truly spectacular. See piles of ancient bones turn into huge living monsters. This lavish dino-hunter's guide shows how to build a dinosaur from the bones up. Check out the skeletons of fascinating prehistoric beasts. Only by seeing their bones can you figure out what the real living creature would look like. Science, art and natural history collide in this fascinating book – like a museum display where the bones are the star attraction. Who knew bones could tell us so much?
Stunning look at prehistoric creatures and their bones
Find out what bones can tell us about each creature
Take a close-up look at dinosaurs large and small
All the fun of a natural history museum in a book!