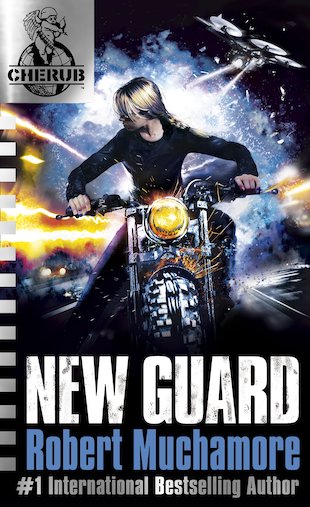 Look inside
CHERUB #17: New Guard
The final storming mission to end all missions. Drum roll: CHERUB vs ISIS! Imagine a kickass team of covert heroes fighting evil in a time of darkness. It's not a superhero comic. It's for real. BOOM! A massive explosion has rocked the CHERUB campus. Mission Controller James Adams is onto it, along with smart young agents Ryan Sharma and Fu Ning. But kids can't do everything. It's time to call in the old guard. That means Bruce, Kyle, Lauren and Kerry. Can they lock down the campus – and ace a daring mission to rescue two hostages from ISIS militants? Old hands + fresh blood = unbeatable full power!
The final storming mission from this blockbusting series
By the author of Rock War and Henderson's Boys
Over eight million

CHERUB

books sold worldwide
CHERUB

: The Recruit won the Red House Award
This book contains mature content and language.
#thrillers-sc17